This is the public page of the Artificial Intelligence Framework (MPAI-AIF) standard specifying an infrastructure enabling implementation of MPAI Application Standards and access to the MPAI Store. Figure 1 depicts the MPAI-AIF Reference Model under which Implementations of MPAI Application Standards and user-defined MPAI-AIF conforming applications operate.
An AIF Implementation allows execution of AI Workflows (AIW), composed of basic processing elements called AI Modules (AIM).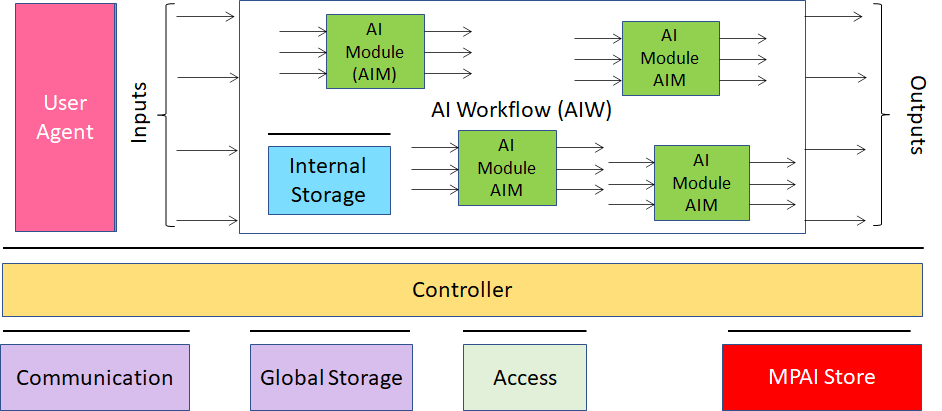 Figure 1 – Reference Model of the MPAI AI Framework (MPAI-AIF)
MPAI Application Standards normatively specify Syntax and Semantics of the input and output data and the Function of the AIW and the AIMs, and the Connections between and among the AIMs of an AIW.
In particular, an AIM is defined by its Function and data, but not by its internal architecture, which may be based on AI or data processing, and implemented in software, hardware or hybrid software and hardware technologies.
The MPAI AI Framework (MPAI-AIF) Technical Specification specifies architecture, interfaces, protocols and Application Programming Interfaces (API) of an AI Framework (AIF), especially designed for execution of AI-based implementations, but also suitable for mixed AI and traditional data processing workflows.
MPAI-AIF possesses the following main features:
Independent of the Operating System.
Component-based modular architecture with standard interfaces.
Interfaces encapsulate Components to abstract them from the development environment.
Interface with the MPAI Store enables access to validated Components.
Component can be Implemented as:

Software only, from MCUs to HPC.
Hardware only.
Hybrid hardware-software.

Component system features are:

Execution in local and distributed Zero-Trust architectures [11].
Possibility to interact with other Implementations operating in proximity.
Direct support to Machine Learning functionalities.
The MPAI-AIF Technical Specification has been approved and is available for public download.
MPAI is currently developing a reference software implementation of MPAI-AIF. If you wish to participate in this work you have the following options
Actively participate in the reference software implementation by sending an email to the MPAI Secretariat.
Keep an eye on this page.