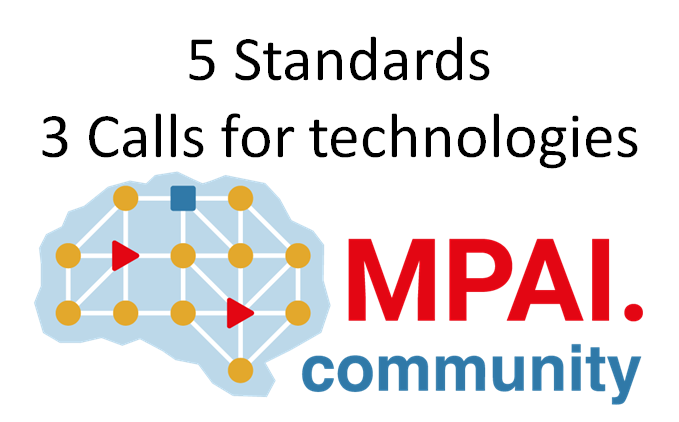 MPAI has concluded a series of presentations illustrating 3 Calls for Technologies and 5 Technical Specifications posted for Community Comments planned for final approval on 29 September 2023.
Whether you intend to respond to a Call or make comments on a Standard, get familiar with the website (1st column), the overview (2nd column), the slides (3rd column), and the video recording (4th column) of the presentation of each Call  or Standard.
Calls for Technologies
Standards open to Community Comments
There are a few weeks to respond to a Call for Technologies and a few more days to comment on the Standards posted for Community Comments.
---